Teen Forward
Helping families THRIVE through the teenage years
What is Teen Forward?
Teen Forward works with teenagers and their parents who are trying to create a calm, happy family and survive the teen years.
Teen clients learn to manage anxiety, be less resistant to change, and stop feeling like no one "gets" them.
Parents learn to de-escalate conflict, communicate with, and understand their teens better.
Working through Teen Forward's program offerings, teens transform unpredictable moods and behaviors, learn to language how they feel, and live into their dreams. Parents simultaneously learn how to communicate with, mentor, and support their teen in a healthy way that results in a calmer, happier home.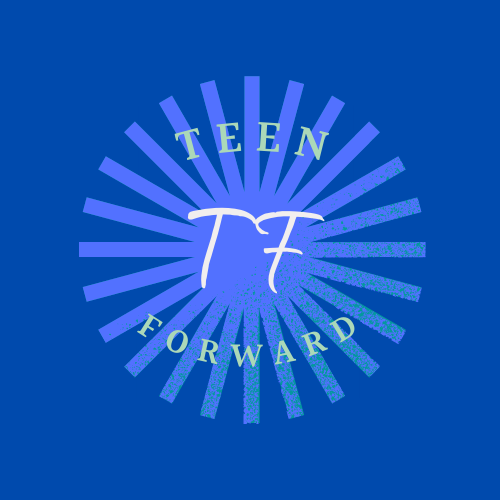 Smooth Transitions
10 week group setting (via Zoom or in person) where kids will meet together to work with stress/anxiety, time management, and feelings of disorientation/ungrounding around the difference in school years, etc. Kids have the opportunity to share their thoughts and feelings in a supported, safe environment; if they're not comfortable sharing, we'll work on that, too!
Smooth Transitions Next Level
A 10-week group PLUS a weekly one-on-one session with Myka for a more private environment and more targeted skill-building specific to their needs.
Coaching
Offered via 60 minute Zoom sessions. Designed for teenagers, parents, teachers, life coaches, trainers, business owners, and anyone who sees working with teenagers as a part of their life's purpose. Coaching sessions incorporate dream tending, somatic exercises, and goal setting to realize and maximize your service offerings to others.
The Journey
By Mary Oliver
One day you finally knew
what you had to do, and began,
though the voices around you
kept shouting
their bad advice —
though the whole house
began to tremble
and you felt the old tug
at your ankles.
"Mend my life!"
each voice cried.
But you didn't stop.
You knew what you had to do,
though the wind pried
with its stiff fingers
at the very foundations,
though their melancholy
was terrible.
It was already late
enough, and a wild night,
and the road full of fallen
branches and stones.
But little by little,
as you left their voice behind,
the stars began to burn
through the sheets of clouds,
and there was a new voice
which you slowly
recognized as your own,
that kept you company
as you strode deeper and deeper
into the world,
determined to do
the only thing you could do —
determined to save
the only life that you could save.
How to Remember Your Dreams
Dream Recall: How to Remember Your Dreams  If you have ever had an interesting dream, you know how exciting it can be to step into another world, in fact another…
Read More